Photo treatments can add depth and focus to images while representing UVA brand concepts like ingenuity and freedom of thought.
---
Image Cutout
You can use this technique of cutting out portions of an image to add depth and hierarchical focus to a photograph.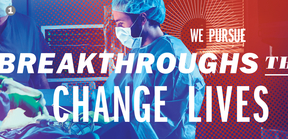 Learn more about using Image Cutouts and download the required files. 
---
Diagonal Plane Breaks
Diagonal plane breaks offer another way to represent breaking boundaries, ingenuity and the concept of the illimitable freedom of the human mind. The following examples illustrate the variety of ways this technique can be employed.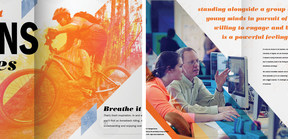 Learn more about using Diagonal Plane Breaks.