The following examples show three graphic elements unique to the Miller Center brand expression:
Illuminating Burst
The Illuminating Burst is a graphic element meant to represent the purpose of the Miller Center as a source of enlightenment and illumination.
It is meant to emphasize the text or image in its center as a focal point in whatever case it is used.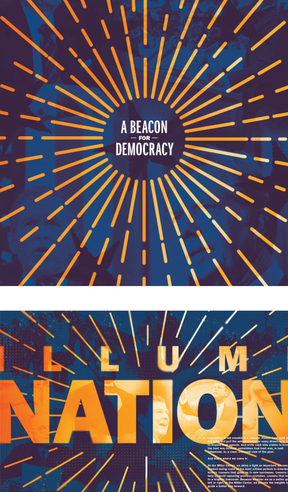 Pattern and Border
The line pattern that appears at various points in the Miller Brand represents small sparks of light in keeping with the theme of "illumination."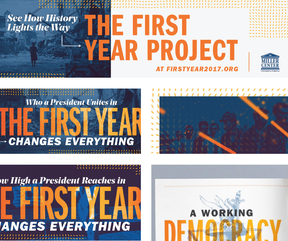 Arrow
Another subtle graphic device used in the Miller Brand is the barbed arrow. Arrows are used to connect one piece of information to the other.