The Blue Screen treatment is applied to photos to give a unique blue hue to the black tones of the image.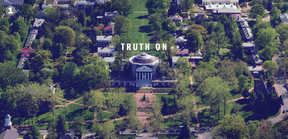 Figure 1 is an example of how the Blue Screen treatment can be applied to color imagery.
Pretreated Images
A collection of pretreated images using the Blue Screen treatment are available for download. These images may be used across print, web and digital applications.
Photoshop Action
A Photoshop action is available for this effect. Photoshop actions streamline the process of producing these effects in an easy and efficient way. Instructions on how to use the action are available.
---
To Create This Effect in Photoshop
1) Open the image in Photoshop and create a new layer.
2) Fill the new layer using a solid blue color (C:98 M:83 Y:12 K:46 or #232D4B for RGB).
3) Set the fill color to "Lighten" or "Screen," and adjust the opacity of the layer such that the effect of the blue layer is subtle and does not dominate the image. The fill layer in figure 1 is set to 42%.
4) Levels may need to be adjusted to bring richness back to the black tones.
There is no exact formula for achieving this look, but this guideline provides a starting point.