By suggesting boundaries being broken, this Brush Edge treatment captures brand ideas like inspiration and perpetual ingenuity. It also suggests an artist's touch and can infuse designs with a sense of hand-made craft, artistry and creative energy. You can use it as a transition between photos and other visual elements.
To use Brush Edges as shown in figures 1, 2 and 3, download the Brush Edge or Brush Edge photo starter files. Additional brush edges can be created and applied in the same fashion as outlined in the examples below.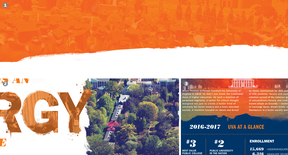 Figure 1 shows a primary use of the Brush Edge technique. In this example, the brush edge creates an organic transition between the "WE" pattern and the photograph.
Figures 2 and 3 show the Brush Edge as a fluid boundary to the photo instead of a separator between photograph and pattern.
---
Create These Effects in Photoshop
Method 1
Use "Brush_Edge.psd"
1) Start by placing a photograph and art, such as a graphic pattern, within a layout.
2) Apply the Brush Edge to break the hard line between the photo and the pattern. Once complete, compile all layers into one folder.
Method 2
Use "Brush_Edge_Photo.psd"
1) Start by opening the Bush_Edge_Photo.psd file.
2) Double-click to open the "Photo" layer within the .psd file. Replace the existing photo with one of your choice.