Used in conjunction with clean, hard edges, Ink Blots represent innovative thinking, new knowledge, a willingness to push through boundaries and the illimitable freedom of the human mind.
Ink Blots also reference the ink used in seminal documents such as the Declaration of Independence, to which we and our founder are connected.
The following examples illustrate the variety of ways this technique can be executed.
To use Ink Blots as shown in figures 1, 2 and 3, download the Ink Blots starter file. Additional ink blots can be created and applied in the same fashion as outlined in the examples below.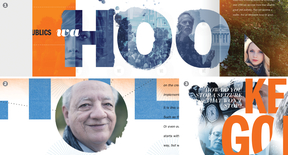 Figure 1 shows a primary use of the Ink Blots technique. In this example, Ink Blots break the edges of the letters to visually interpret the concept of the breaking boundaries. A step-by-step example of how to achieve this effect is provided below.
Figure 2 shows a simplified execution of Ink Blots. Here, they slightly interrupt this otherwise clean, circular photo container.
Figure 3 shows Ink Blots breaking planes more assertively, pushing the boundaries of a clearly defined shape.
---
To Create This Effect in Photoshop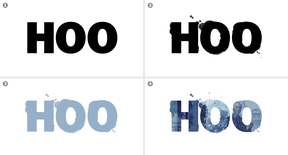 1) Start with a basic black shape or typography. For type treatments, Franklin Gothic Heavy is recommended. Typography will need to be rasterized before proceeding (Layer> Rasterize>Type).
2) Apply black and/or white ink blots to break the edges of the shape(s). Feel free to use the "Ink-Blots.psd" document or you can create your own. Once complete, compile all layers into one folder.
3) Apply a color overlay or Hue and Saturation adjustment layer to your folder or flattened shape(s).
4) Create collages of images inside the shape(s) or letter(s). Images can be full-color or one-color treatments.