Whether you're advertising a guest speaker, hosting a forum or facilitating a tabling display, coordinated event displays are a helpful tool to promote your message. Using branded displays correctly allows passersby and attendees to quickly recognize who you are and what you do. Following the guidelines outlined below, your display can represent your school or unit, while remaining compliant with University brand standards.
These six examples of display materials illustrate how to create in-brand designs for school, department or system events.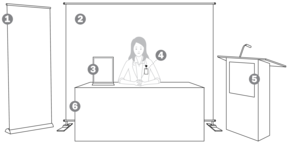 ---
Pop-Up Banner Stand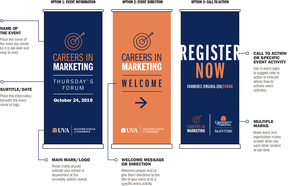 ---
Step and Repeat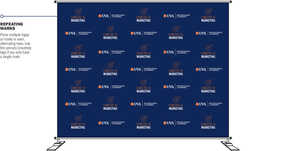 ---
Tabletop Display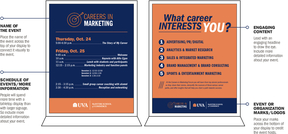 ---
Lanyard/Name Card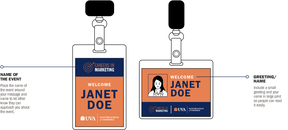 ---
Podium Sign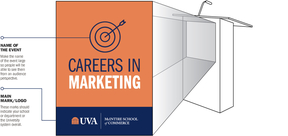 ---
Table Cloth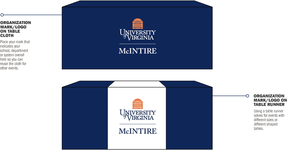 ---
Once you've built and produced all your in-brand display assets, you communicate to your event attendees a sense of coordination and professionalism with a lasting, clear and cohesive message.