Virginia Athletics' identity system takes iconic elements from the University's brand, including the Rotunda, Virginia Cavalier and V-Sabre, and reimagines them in bold and modern ways. The result is a cohesive family of brand elements that captures the strength, diversity and ethos of the Athletics program and speaks to generations of Hoos. 
Please note that the use of all marks and iconography illustrated below is exclusive to Virginia Athletics, Athletics-affiliated entities and licensed vendors. 
Athletics Marks
Since its inception, the V-Sabre has embodied the energy and strength of Virginia Athletics – as well as the greater University Community. It will continue to be the primary logo of Virginia Athletics.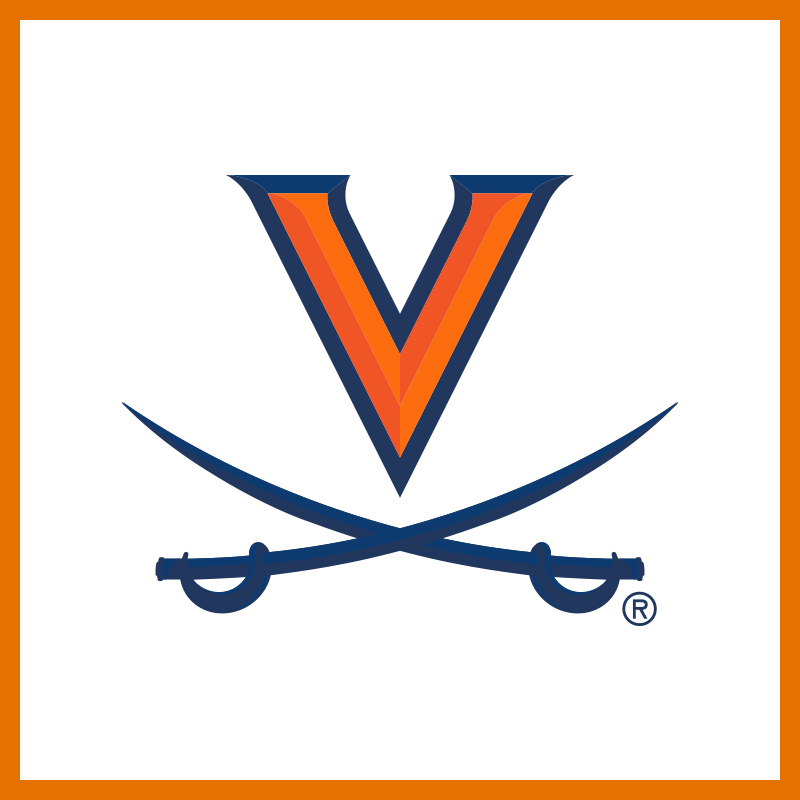 As the secondary logo, the Cavalier shield brings a sense of energy and flexibility to brand expression for Athletics.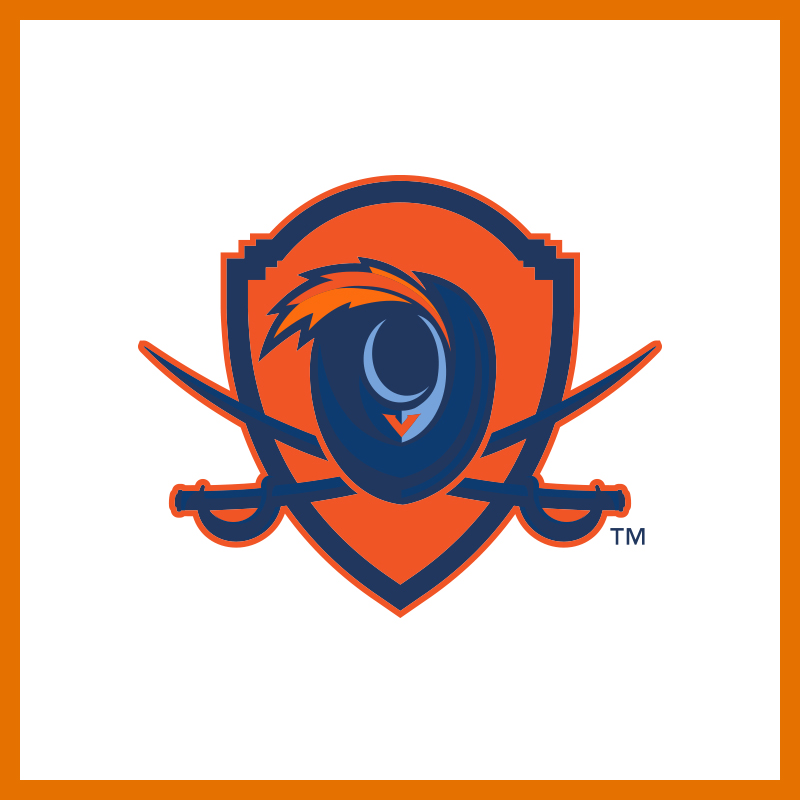 The Cavalier personifies the excitement and spirit of our program. Hat tipped, the figure is an inclusive symbol, representing all members of the University community, regardless of gender, ethnicity, age or background.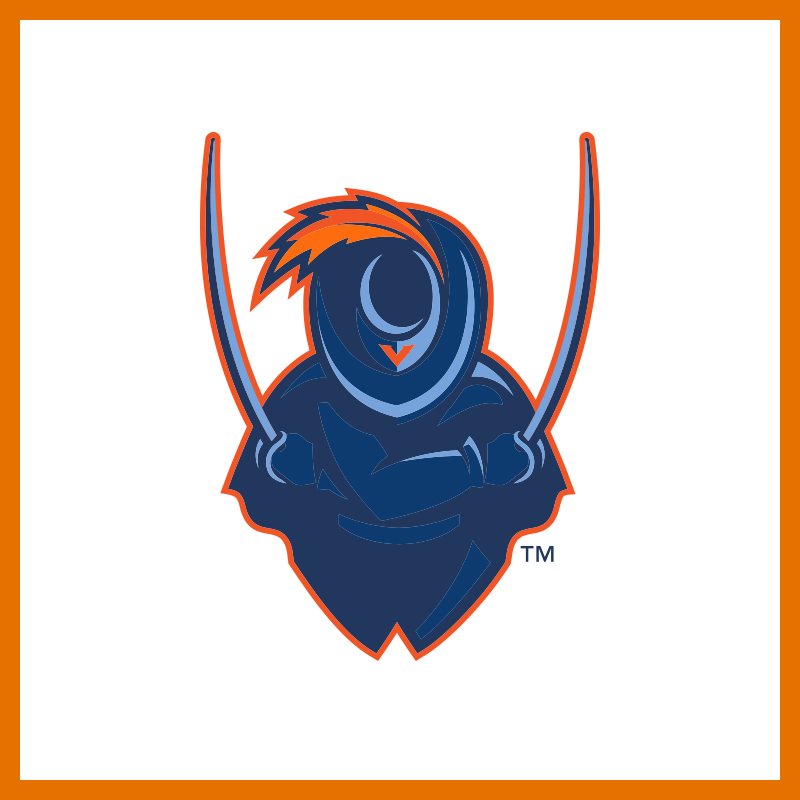 Athletics Colors
HEX #232D4B
RGB 35, 45, 75
CMYK U 98, 83, 12, 46
CMYK C 87, 70, 22, 44
PANTONE 2767C
HEX #F84C1E
RGB 248, 76, 30
CMYK C 0, 82, 98, 0
PANTONE 172 C
Cavalier Orange is worn by our student-athletes. Use of Cavalier Orange is limited to merchandise and Virginia Athletics. Cavalier Orange should only only be reproduced in print as a spot color on coated paper.
Cavalier Type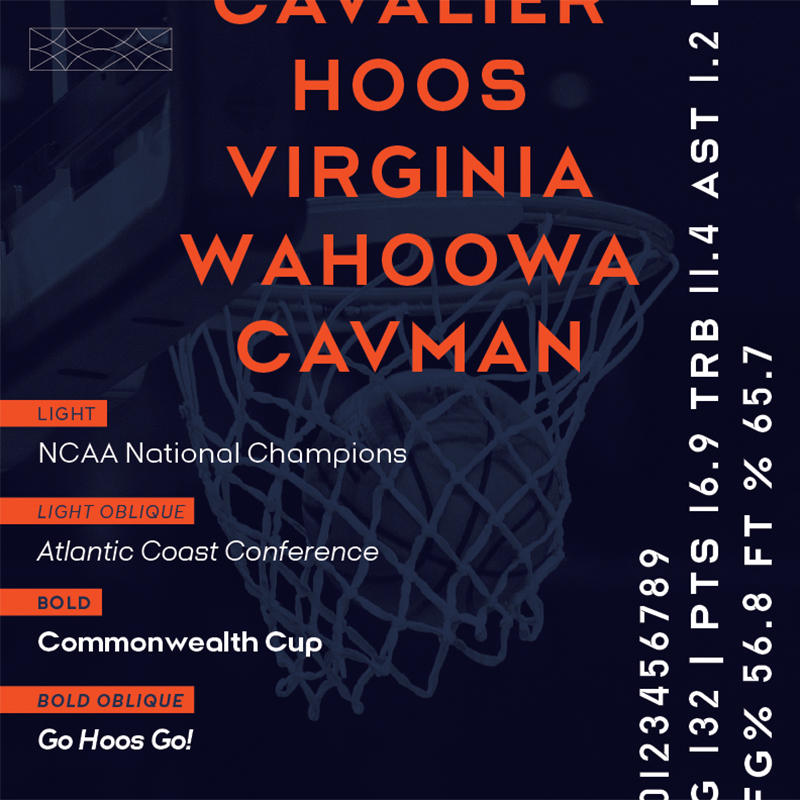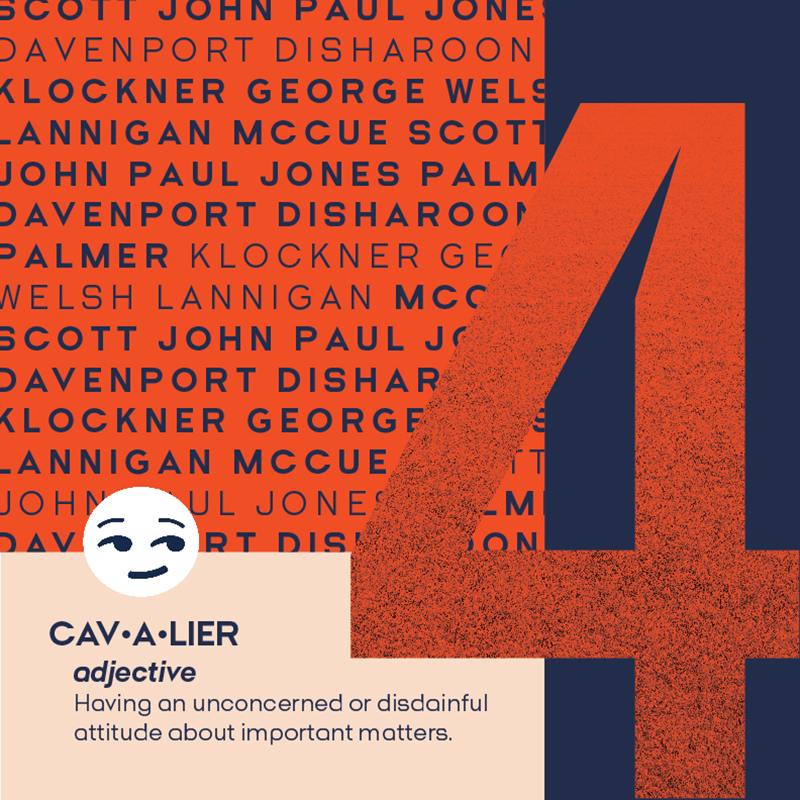 Designed for use within the Virginia Athletics brand system, Cavalier Type uses a clean and modern design, with straight lines and circles found in the original design documents of the Rotunda, to unite all 27 varsity teams across Athletics. 
Use of the Cavalier typeface is permitted only for units with the Virginia Athletics system for marketing and promotional materials. It is not to be used for units outside of Virginia Athletics.