The University owns a variety of marks for use in digital, print and promotional materials. When you work with a UVA-licensed vendor to create designs for branded products, it is important that you and the vendor represent your department or unit clearly and with the appropriate marks.
Below you will find guidelines based on what type of customer you are.
Marks Available for Faculty & Staff Ordering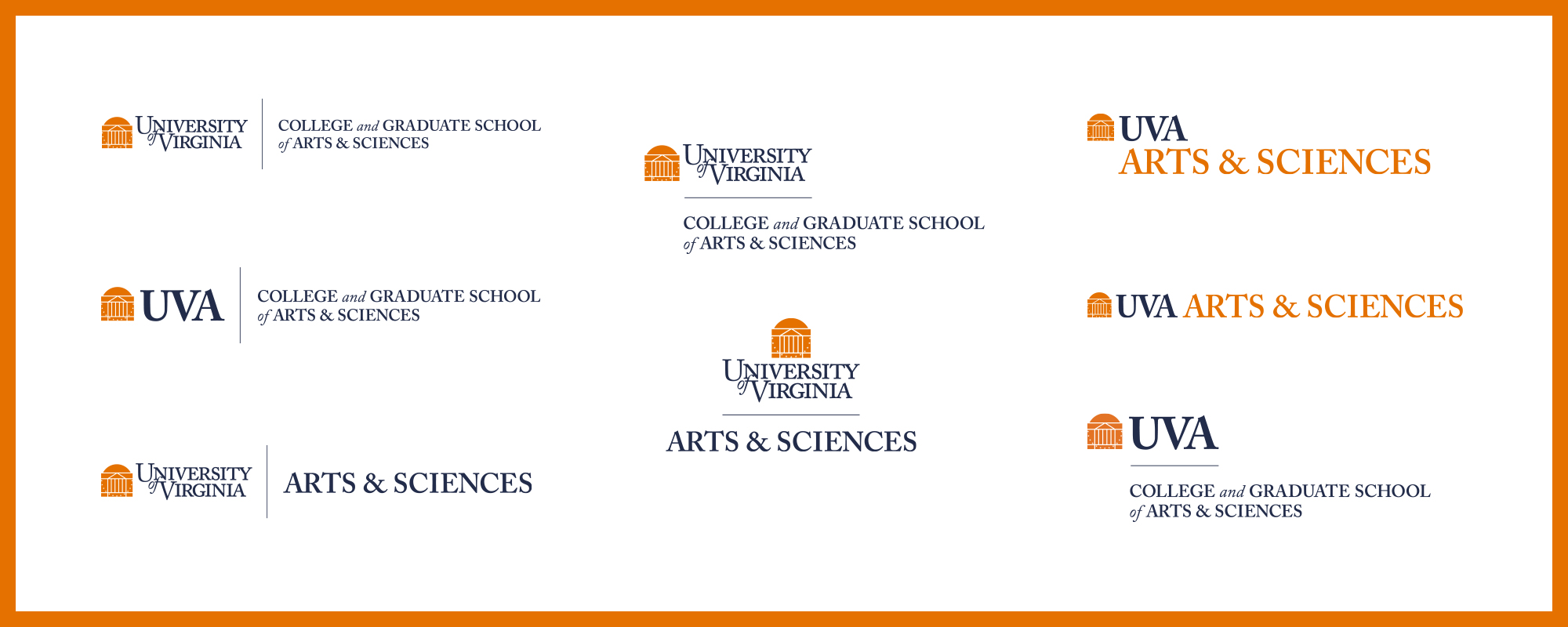 For University faculty and staff, we recommend using your official logos to best identify your unit on merchandise. Suites of logos for each unit include a flexible variety of marks ranging in formality. For less formal approaches, the split-V is available.
Marks Available for Student Ordering
For applications on promotional materials, students can use a customizable split-V.  Find our split-V generator by clicking below.
Marks Available for Units Within Virginia Athletics
Units within Virginia Athletics can use the Athletics logo system. This includes the V-Sabre, Virginia Cavalier, and Cavalier Shield. Only units within Virginia Athletics are permitted to use these marks.
Marks Available for UVA Health
If you're ordering promotional materials for units within UVA Health, you can explore their logos and guidelines by clicking the link below.