Where Fleet Marks Should Be Used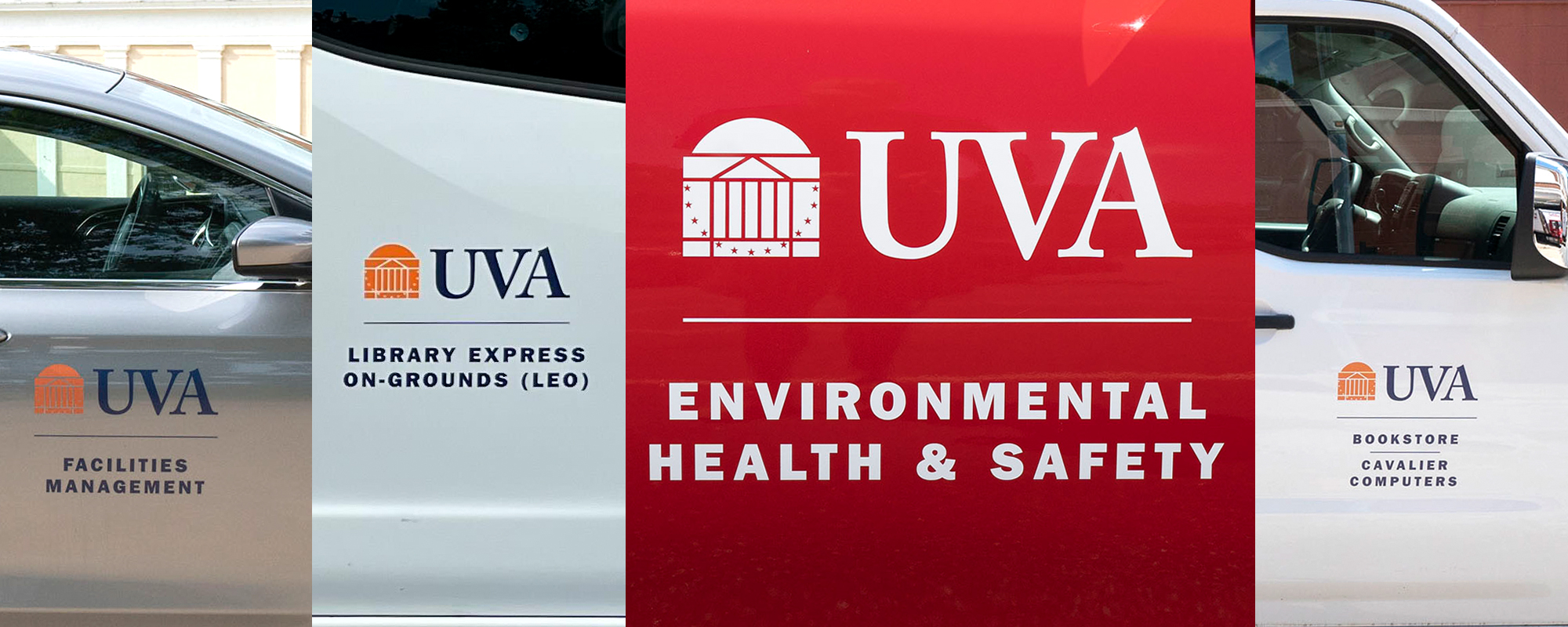 University offices, departments or other units that own and use vehicles for their operations should work with University Communications and Facilities Management to ensure those vehicles are properly marked using the University's fleet mark system. Please follow the instructions below to order fleet mark(s). And please note that only the University's approved, official fleet marks are authorized to be applied to UVA vehicles. Other markings, including but not limited to stickers and decals, are not allowed to be applied to University vehicles unless they are required to comply with University policy and/or state and federal regulations.
Naming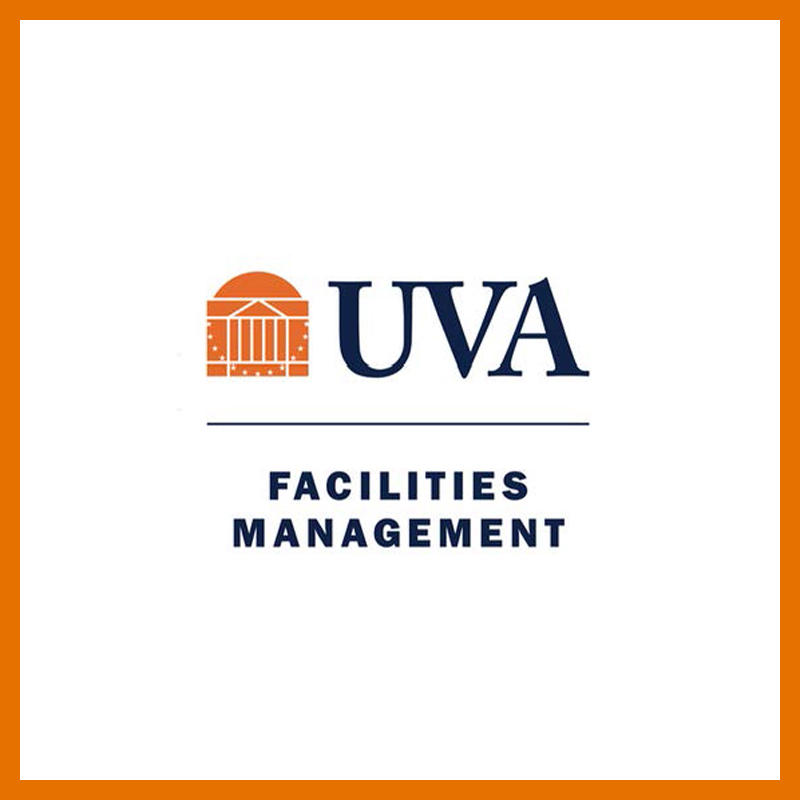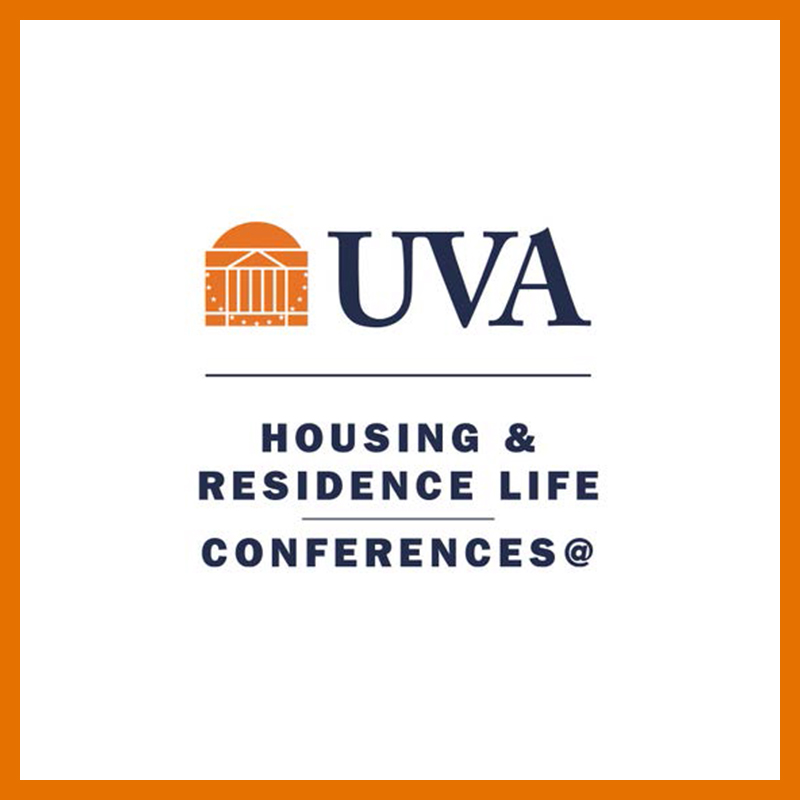 Maximum three lines of text per mark.
Maximum 14 characters (including spaces) per line.
When two departments share a vehicle, the names are divided by a thin line.
Color, Sizing and Placement
Color
White and light-colored vehicles use full-color fleet marks (UVA Blue and UVA Orange).
All other colored vehicles use white fleet marks.
Sizing and Placement
Standard vehicles will use a 12-inch mark placed on the front driver and passenger doors.
Trucks and vans will use a 14-inch mark placed on the front driver and passenger doors.
Special vehicles (i.e. golf carts, Kubotas, gators) will use a 12-inch mark placed on hoods with only unit names on the sides of the vehicle body.
How to Request a Fleet Mark
Step 1: Submit an order form to University Communications.
Step 2: Once the naming convention is approved by University Communications, our team will submit the completed form to Facilities Management, which will produce the approved fleet mark(s).
Step 3: You will work directly with Facilities Management to schedule installation.