Each platform on social media has distinct purposes, reach and audience data and behaviors. Each platform also has separate specifications for their icons and how your profile content can be set up. We are sharing templates, specifications and tips for all the types of content that can be shared. For information on guidelines such as UVA's comment policy, benchmarks and strategies, please visit our Social Media Guidelines page.
Social Media Profile Avatars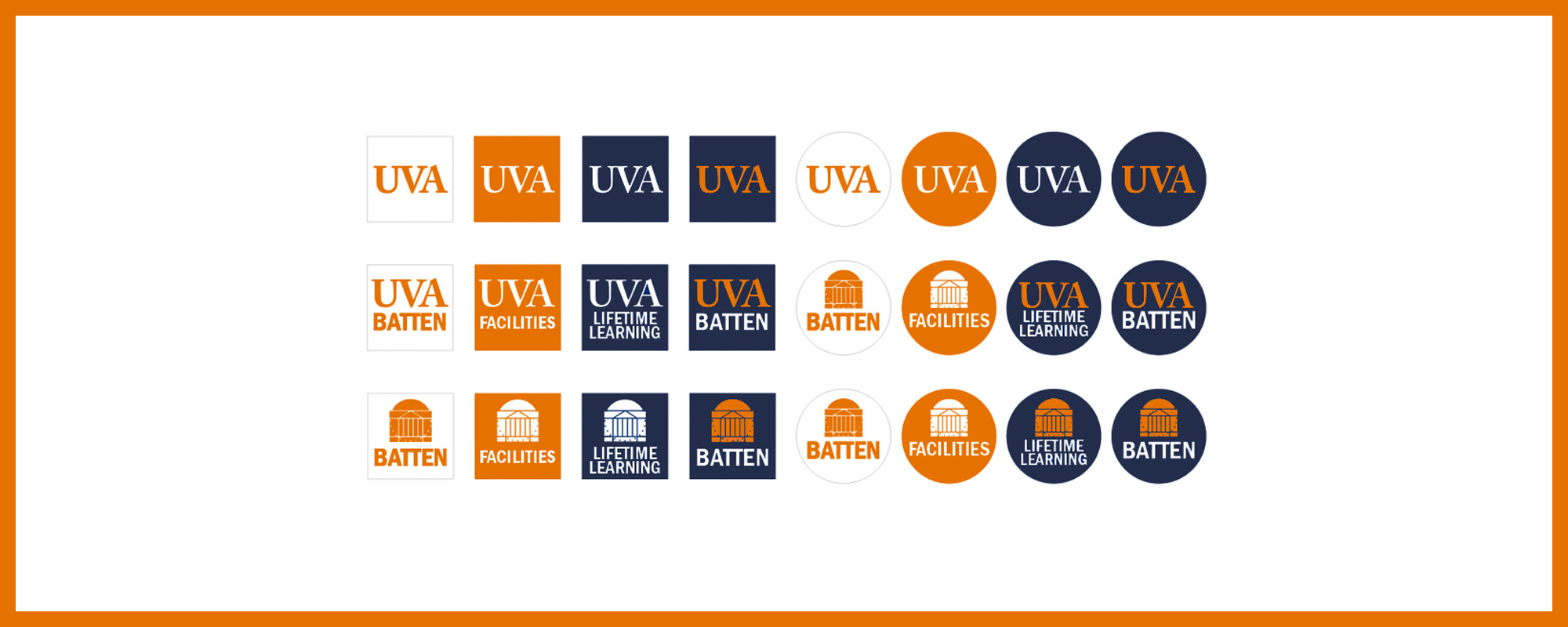 Our collection of avatars is appropriate for varying levels of affiliation with the University. At the highest level, the non-customizable Rotunda avatar is reserved for University Communications' main social accounts. 
Levels 1 through 3 can be used by a wide range of UVA schools, programs, clubs and other entities:
The UVA monogram option is available when a non-customizable avatar is preferred.
A customizable UVA monogram allows you to personalize the avatar with your group's name (up to 10 characters).
The customizable Rotunda avatar also lets you add your group's name (up to 10 characters).
Incorrect Use of Social Media Avatars or Profiles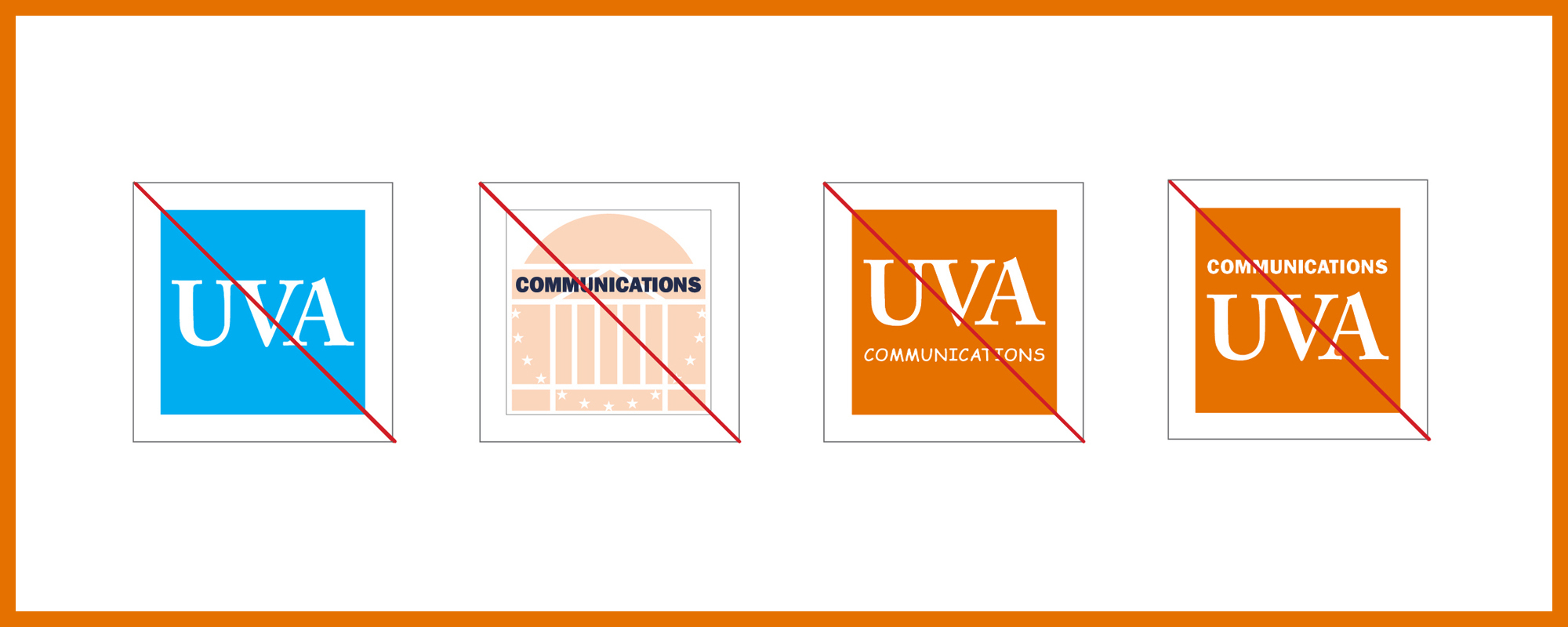 The examples shown represent some — but not all — of the ways the UVA avatar might be used incorrectly. Please only use:
Approved colors for the avatar.
Approved design configurations for the avatar.
The approved typeface of any part of the avatar.
The approved visual arrangement of the avatar.
Social Media Icons for Websites
All UVA websites that link to social media should have the correct platform-approved icon for linking. Downloadable versions are available below. 
Note: Threads icon coming soon. 
Instagram Templates
On Instagram, we expect to FEEL something. It's about showing someone something vs. telling them. This is a huge opportunity for us to tell a more emotive story. Instagram has 2 billion active users per month, and users are diverse. The platform is most used by 18- to 29-year-olds, but it has the largest age gaps of users. Instagram offers the most ways to share content.  
Facebook Templates
Facebook is "the long story," with posts that expound on content at length. There's no limit, and if you want, you can turn a post into a note, which is meant to be a longer-form piece. Facebook has 2.93 billion active users per month and is most used by marketers. Facebook is also the most-used platform overall with the most engaged users. 
LinkedIn Templates
LinkedIn tells the professional story and includes long-form content for industry leaders.  The platform has 310 million active users per month and 810 million members. On LinkedIn, you don't get a lot of long-winded content in a post, or GIFs and super-emotive posts, and if you do, we all know it's a little awkward. It's a professional forum. 
Twitter tells the short story. Twitter, of course, has a built-in character limit, and the trick is the way you make use of that limited 180 characters. You have to be precise. It's the platform most used by media, with 229 million active users per month, 5 million tweets per day, and 32 billion search queries per month.  
YouTube lets you experience the story. Long or short, YouTube will use it all. The platform has 1.7 billion active users per month. It is the platform that has grown the most over the last three years, and 99% of users are on other platforms as well.