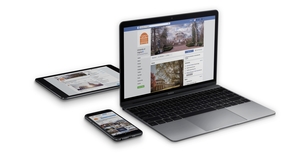 ---
Social Media Avatars
Our collection of avatars is appropriate for varying levels of affiliation with the University. At the highest level, the non-customizable Rotunda avatar is reserved for University Communications' main social accounts.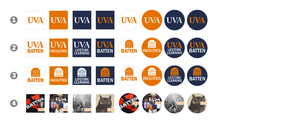 Levels 1 through 4 (below) can be used by a wide range of UVA schools, programs, clubs and other entities:
The UVA monogram option is available when a non-customizable avatar is preferred. To use the avatars shown in Option 1, select and download files from the Avatars.

A customizable UVA monogram allows you to personalize the avatar with your group's name (up to 10 characters).

The customizable Rotunda avatar also lets you add your group's name (up to 10 characters).

A UVA minicon with editable images lets you use a photo or graphic that expresses the personality or purpose of the entity using the account. If this is an individual, you can use a photo of that person. Otherwise, the account name or profile page should prominently feature "University of Virginia." This reduces the potential for confusion with other organizations.  
Note: To use Options 2, 3 or 4, please send your request to socialmedia@virginia.edu. For Options 2 or 3, be sure to include your desired entity name (up to 10 characters). For Option 4, please include the photo you would like incorporated into your avatar.
Incorrect Use: Social Media Avatars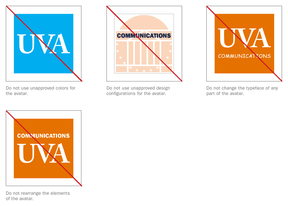 • Do not use unapproved colors for the avatar.
• Do not use unapproved design configurations for the avatar.
• Do not change the typeface of any part of the avatar.
• Do not rearrange the elements of the avatar.
While a great deal of flexibility has been built into the visual identity system, the correct use of each element has been carefully defined.
The examples represent some—but not all—of the ways the UVA avatar might be used incorrectly.